Summer Reading Challenge 2022
Welcome to the 2022 Teen Summer Reading Challenge!
This Challenge is designed for Teens going into grades 7-12!
Registration is now open, and is ongoing throughout the summer until August 21st.
To get started, click      or download the Beanstack App!
NOTE:  If you already have an Individual Account with Beanstack from last year (your own account, not your family's Kids Summer Reading account), all you need to do is log into your individual account and update your info to register!  If you were in the Kids Summer Reading Challenge last year, you must create a new, individual account (separate from your family's account) to participate in the Teen Summer Reading Challenge.
Fill in the required information, and select "Teen Summer Reading Challenge 2022" when prompted.

Read any book you'd like – printed books, eBooks, comics, graphic novels, even audiobooks.

Log your books in Beanstack, and write quick "30-Character or More Reviews" of what you've read.

For each book review, get an eTicket and enter a raffle for one of our fabulous prizes!

The more books you read & review, the more raffle tickets you get, and the greater your chances of WINNING!
Special NEW Incentive:
Early Registration Raffles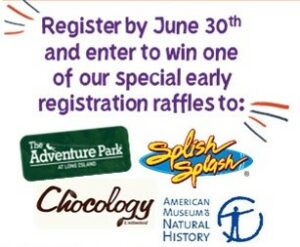 Winners will be selected on July 1st.
Below are the Raffle Prizes you can enter tickets for each time you review a book!
At the end of the Summer Reading Challenge (Aug. 21) we will contact the raffle winners!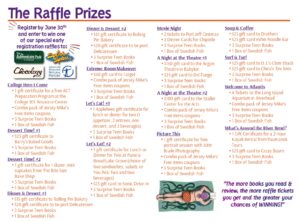 Summer Reading Challenge FAQs:
What can I read for the Teen Summer Reading Program?
Read any book you want – paper books, eBooks, comics, graphic novels, even audiobooks count!  If you'd like suggestions of some titles, check out the book recommendations on Beanstack, the Book Lists on the Emma Clark Teen Page, or ask the librarians at the library for some help!
How do I earn Raffle Tickets?
It's simple; all you need to do is write a very brief review (30 characters or more) of the book you've read, and enter it into Beanstack.  To enter the review:
Enter the books you've read one at a time into the reading log, and click "yes" when prompted to write a review.
Reviews must be at least 30 characters long (which is only a few words) to earn a raffle ticket.
Completed reviews instantly earn raffle tickets, which you can immediately enter into the prizes online.
All raffles are drawn at the end of the program; tickets are accepted up until 11:59pm August 22nd, 2021.  Raffle winners will be alerted the week of August 23rd, 2021.
What if I don't want to write reviews?
You're not required to write reviews; however if you do not write reviews, you cannot earn raffle tickets.  Either way, it's a nice log of all the books you've read this summer!
What are these "Badges" I'm earning when I write reviews?
Badges are colorful, virtual stickers you earn for every review you write, in addition to raffle tickets.  They are a fun way to keep track of all your hard work!
What's an "Activity" in Beanstack, and why would I log it?
An "Activity" is anything you do this summer.  Logged activities do not earn more raffle tickets, but can be looked back on, like a summer journal of sorts!
Emma Clark Library would also like to thank the following businesses that support the Library and our community by donating gift cards and merchandise for Kids and Teens Summer Reading raffle prizes:
Adventureland Amusement Park
The Adventure Park
Applebee's
Argyle Theatre
Barry's Baked Goods
The Bite Size Bake Shop
Chico's Tex Mex
Chipotle
Chocology Unlimited
College 101 Resource Center
Crazy Beans
Del Fuego
Diamond Cut Productions – DJ Company
D.J.'s Clam Shack
Druthers
eShin Noodle Bar
Exotic Bowls Food Truck
Jersey Mike's Subs – Coupons
John Braile Photography
The Long Island Explorium
The Long Island Violin Shop
Luigi's Pizzeria & Restaurant
Mattoo Center for India Studies
at Stony Brook University
New York Cookie Cow
O Sole Mio Ristorante Pizzeria
Panera Bread (Lake Grove)
Paumanok Tours
Port Jeff Bowl
Port Jefferson Cinemas
Rolling Pin Bakery
Se-port Delicatessen
Setauket Gourmet Deli
Shake Shack
Silver Stars Gymnastics
Sonic Drive-In (Nesconset)
Splish Splash
Staller Center For the Arts
Starbucks
Station Pizza
Target – South Setauket
Urban Air – Lake Grove
Via Pizza